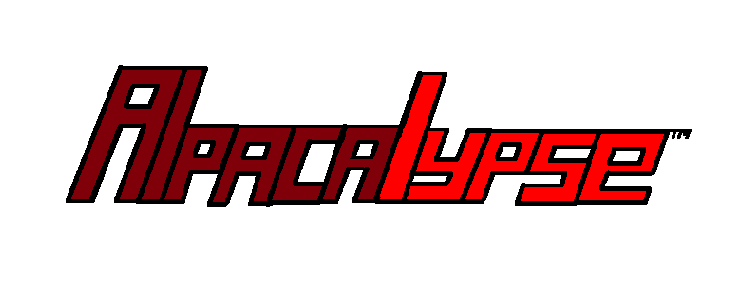 Alpacalypse
A downloadable game for Windows, macOS, and Linux
Alpacalypse is an entirely accurate recreation of the 2012 apocalypse, pieced together through hundreds of hours of interviews and research. With stunning graphics and a true story, some are calling the game of the century.
In Alpacalypse, you take on the role of a lone survivor who for some reason has a really OP gun that can one-shot the evil Alpacas. Unfortunately, they really like to swarm you.
---
Survival Tip: Don't spam the reload button, you lose all of the bullets still in the gun when you reload.
---
Features:
Alpacas!
Slo-mo when you are low on health!
Semi-realistic reloading!
Infinitely spawning Alpacas!
Laggy and bugged gameplay!
Alpacas explode into pieces when killed!
Health pack! (It respawns!)
Bugged out AI that causes Alpacas to group together!
Alpacas respawn faster than ammo packs do!
Real time shadows!
Sound from Kevin MacLeod!
One heart-pounding level to explore!
No working Menu!
One glitchy weapon! (try looking at the sky!)
Survival game mode!
Controller support! (Including PS4 and more!)
Compelling and nonexistent story mode!
Incorrect collision on the outer edges of the map!
The only way to win is to survive until the game crashes!
Future updates!
AND MORE!*
---
Check out Digital Neon on YouTube!
Questions? Issues? Check me out on Twitter! @132435az

---
Special thanks to my friend TheMonkOfTime for the Gun model.

---
Secret update!
-removed the developer console
---
*not much though.
Download
Click download now to get access to the following files:
Alpacalypse for Linux!
18 MB
Alpacalypse for Mac!
17 MB
This version of Alpacalypse is compatable with Windows operating systems.
16 MB